Welcome! Membership Renewal from UAE ———— ACELINER SHIPPING LLC.
Time:2023-05-26 Publisher:Kevin Num:610
It is our great honor to announce that ACELINER SHIPPING LLC has renewned GLA Family as a golden member from UAE ,If you need UAE service, you can feel free to contact Mr. Fahad Iqbal.

About ACELINER SHIPPING LLC.
Our motto is to not be the first but be the only name that comes to mind when you require any shipping related services. We strive to elevate the business norms through efficiency fair practice and ethical dealings. Our main goal is to be the best service provider from the origin to the destination with smart & customized solutions tailor-made for your convenience. We aim to race ahead of the competition without compromising our principles and customer service along the way. Having 1200 teus we are on a fast pace to stagnant growth.
Their Services Include:
Sea freight forwarder, Air freight forwarder, LCL , Perishable Shipments

Inland transport, Custom brokers , Port services, Vessel agent
Let's warmly welcome ACELINER SHIPPING LLC to renew GLA Family from 2023 to 2025.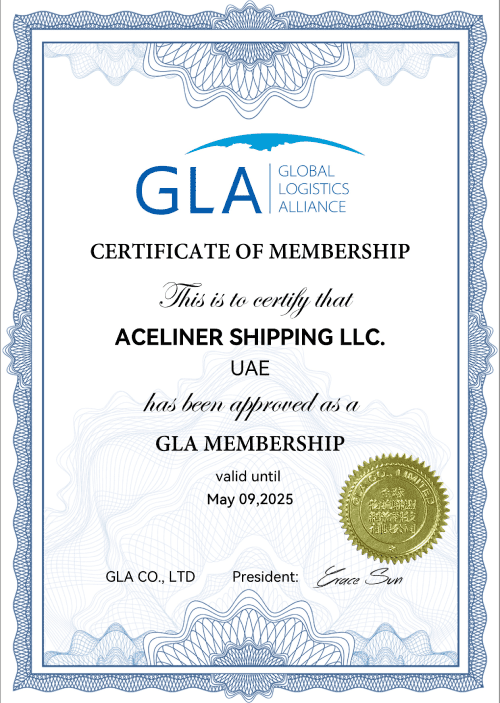 Prev:Welcome! Membership Renewal from Malaysia ———— BLUE FORCE LOGISTICS M SDN BHDNext:Welcome! Membership Renewal from Bahrain and Saudi Arabia ———— PSL ARABIA shipping & Logistics