If you can't see this e-mail properly, click here



Dear Colleague,
Greetings from GLA Family.
We are pleased and honored to announce that the 9th Global Logistics Alliance (GLA)
Conference will take place in Hainan, China from November 16-18, 2023.
After a successful conference in Thailand last March we are up to something much more tremendous and bigger as promised. This event is a fantastic opportunity for you to connect with industry leaders, experts, and potential partners in the logistics industry in China's famous Hainan province where Hainan Free Trade Port (FTP) is located.

Event Name: The 9th GLA Global Logistics Conference
Host By: GLA Global Logistics Alliance
Event Date: Nov 16-18, 2023
Host City: Hainan, China
Event Venue: Hainan International Convention & Exhibition Center
Event Address: 258 Binhai Avenue, Haikou City, Hainan Province, China
Expected Attendees: 2000 PAX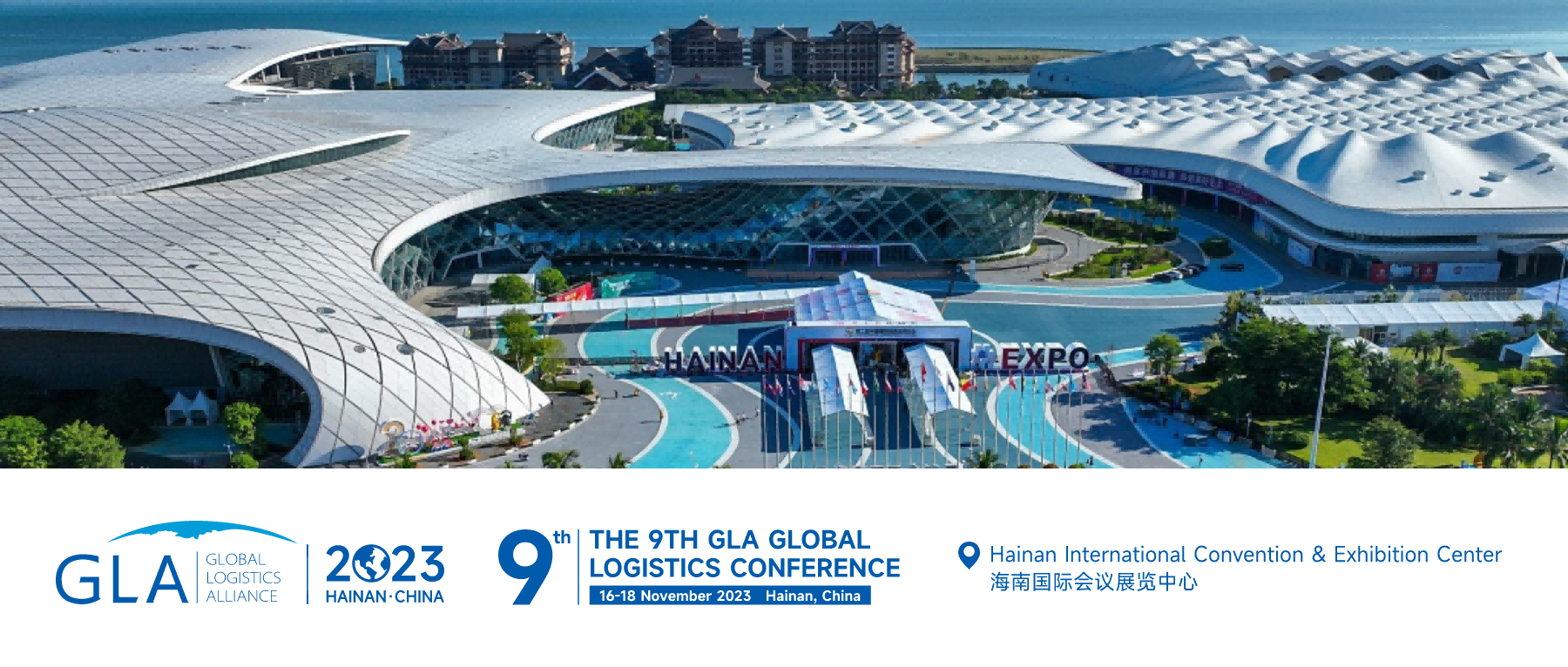 The GLA Global Conference is known for its vast number of one-to-one meetings, which provides a unique opportunity for logistics companies to connect with other partners in
the industry. With estimated 2000 attendees from over 100 countries, you will have the
chance to connect with a diverse group of professionals who can offer unique perspectives and
insights into the global logistics industry helping you stay ahead of the curve and position your
business for success. In addition to the one-to-one meetings, the GLA Conference also features keynote addresses from industry leaders and experts along with various opportunities to promote your company in many other ways and as well as to have time for social activities on the beautiful Hainan Island.
Besides being a stunning tropical paradise that offers a wealth of natural beauty to visitors,
with its attractive investment proposition, encouraged industries, and preferential tax policies,
the Hainan FTP will offer new opportunities for foreign investors looking to participate
in China's growth. By 2025, "customs closure" will be fully implemented and all goods
sold to other parts of China from Hainan would be treated as imports, in a similar way as
Hong Kong SAR. Thus Hainan has a great possibility to be a door to enter the massive Chinese market. We are confident that the GLA Conference in Hainan, China will be an incredible experience that you will not want to miss after a long time we are reunited in China for something great and fruitful.
Please let me know if you have more questions, thanks!
Best regards,

GLA Network provides a platform that enables qualified freight forwarding agents to deliver specific needs in Sea Freight, Air Freight, LCL, FCL, Trucking, Customs Clearance, and Port Service. Covering 700+ ports, with thousands of members from 170+ countries, you can easily find partners who have a creditable reputation with years of experience in handling freight forwarding services on GLA Network.
As one of the leading global logistics networks, we understand the challenges that freight forwarders face in today's competitive market. According to the member reviews, GLA has helped our members grow businesses at least by 25%.
If you are interested in joining GLA, please let us know by replying to this email.