Welcome! Membership Renewal from Malaysia ———— BLUE FORCE LOGISTICS M SDN BHD
Time:2023-05-29 Publisher:Kevin Num:578
It is our great honor to announce that BLUE FORCE LOGISTICS M SDN BHD has renewned GLA Family as a golden member from Malaysia ,If you need Malaysia service, you can feel free to contact Mr. K. Madhavan.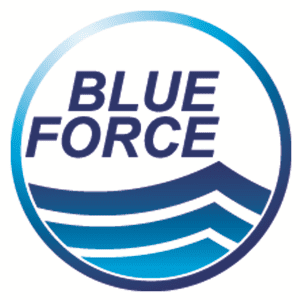 About BLUE FORCE LOGISTICS M SDN BHD
Blue Force Logistics M Sdn Bhd has been a leading force in the logistics industry providing a variety of services to many different companies worldwide. Our dedicated multi-lingual employees constantly strive for perfection in regards to any logistical need. We can help you with one piece at twenty dollar or ten pieces at ten thousand dollar Blue Force Logistics can handle your shipment efficiently and competitively. We can provide the solutions for all logistic needs.Whether its a small business operating out of a single location or a Fortune 100 corporation with a massive footprint The Blue Force Logistics has the resources people and expertise to help manage and grow the business.
Their Services Include:
Sea freight forwarder, Air freight forwarder, LCL , Perishable Shipments, Others

Break bulk, Heavy-lifts chartering , Roro logistics , Oog containers, Others

Trading, Distribution , Inland transport, Custom brokers , Warehousing, Packaging , Insurance services , Port services, Survey Company
Let's warmly welcome BLUE FORCE LOGISTICS M SDN BHD to renew GLA Family from 2023 to 2026.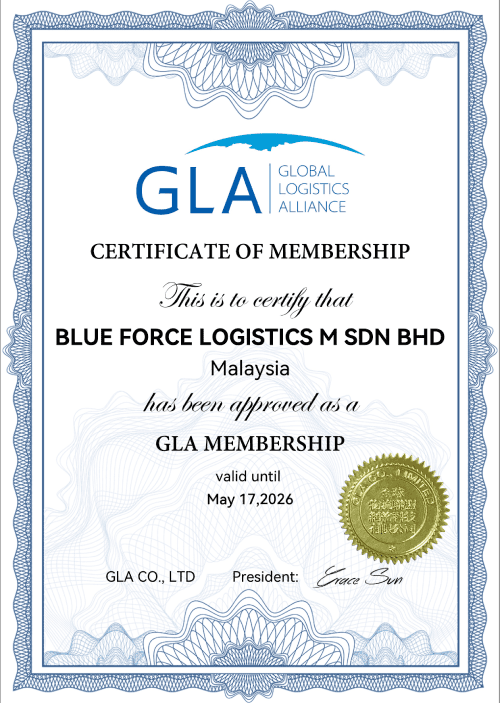 Prev:Welcome! New Golden Member from South Africa ———— Hydrocarbon GroupNext:Welcome! Membership Renewal from UAE ———— ACELINER SHIPPING LLC.