Welcome! New Golden Member from Philippines ———— Bridge Point Cargo Logistics Expert Inc
Time:2023-05-24 Publisher:Kevin Num:172
It is our great honor to announce that Bridge Point Cargo Logistics Expert Inc has joined GLA Family as a golden member from Philippines ,If you need Philippines service, you can feel free to contact Mrs. Jenifer Anquilo.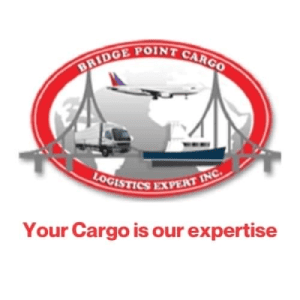 About Bridge Point Cargo Logistics Expert Inc
We would like to introduce to you our company, Bridge Point Cargo Logistics Expert, Inc.
We are offering the following services:
IMPORT AND EXPORT VIA SEA & AIR (FCL/ LCL) - Whether prepaid or collect we are committed to provide you fast, cost saving, and reliable freight as we commit to keep you updated 24/7 with your shipment details, arrival, and successful delivery.
DOMESTIC VIA SEA & AIR (FCL/ LCL) - We provide full surface logistic services from Manila to Visayas and Mindanao v/v with outstanding assistance from our agents in the region.
BROKERAGE AND CUSTOMS CLEARANCE - We provide complete Customs Brokerage services. We are committed to releasing your cargo without undue delay to help you avoid demurrage and storage charges. We are up to date with all the issues and concerns affecting importation and in compliance with all import requirements.
TRUCKING - We have our own trucks and chassis to ensure strict monitoring and delivery your export/ import/ domestic shipment as schedule.
Their Services Include:
Sea freight forwarder, LCL, Perishable Shipments, Others

Break bulk, Oog containers , Others

Inland transport, Custom brokers , Packaging, Port services , Distribution

Let's warmly welcome Bridge Point Cargo Logistics Expert Inc to join GLA Family from 2023 to 2025.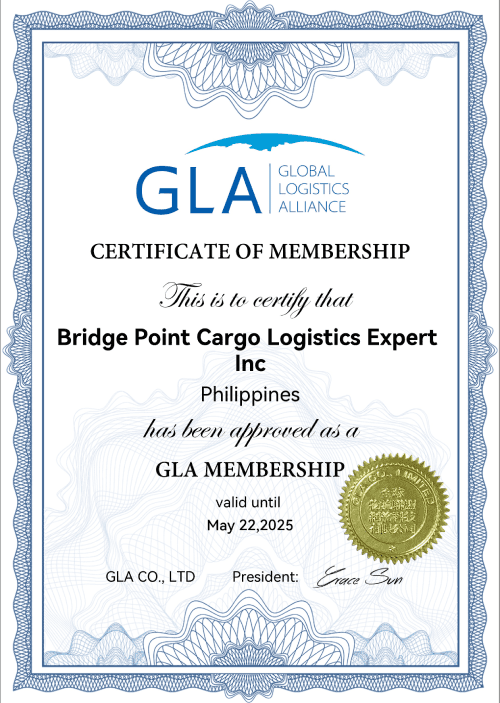 Prev:Welcome! Membership Renewal from Hungary ———— BlanCargo Kft.Next:Welcome! Membership Renewal from UAE ———— Al-Urooj Air-Land Sea Shipping Co. LLC